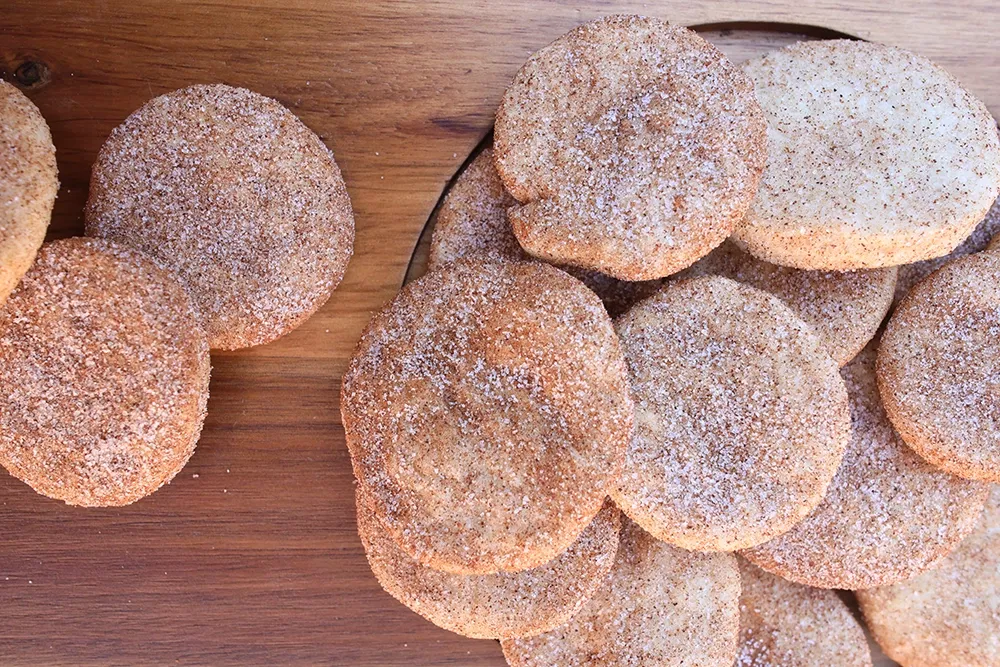 Ingredients
1

cups

Lard

1

cup

Sweet Wine or Fruit Juice

2

cups

Sugar

1

tbsp

Cinnamon

1

tbsp

Anise Seed

2

Egg Yolks

3

cups

All-Purpose Flour

4

tsp

Cinnamon
Notes
Preheat oven to 350 degrees. Beat lard until creamy. In separate bowl mix wine, 1 cup sugar, cinnamon, and anise seed; then add to lard and mix with wooden spoon.
Mix in egg yolks, then add enough flour to make a soft dough. Roll into a 1/2" thick sheet, cut into desired shapes and place on a greased baking sheet. Bake for 15 minutes.
Mix remaining sugar and 4 teaspoons of cinnamon, dredge cookies while still warm. Enjoy!